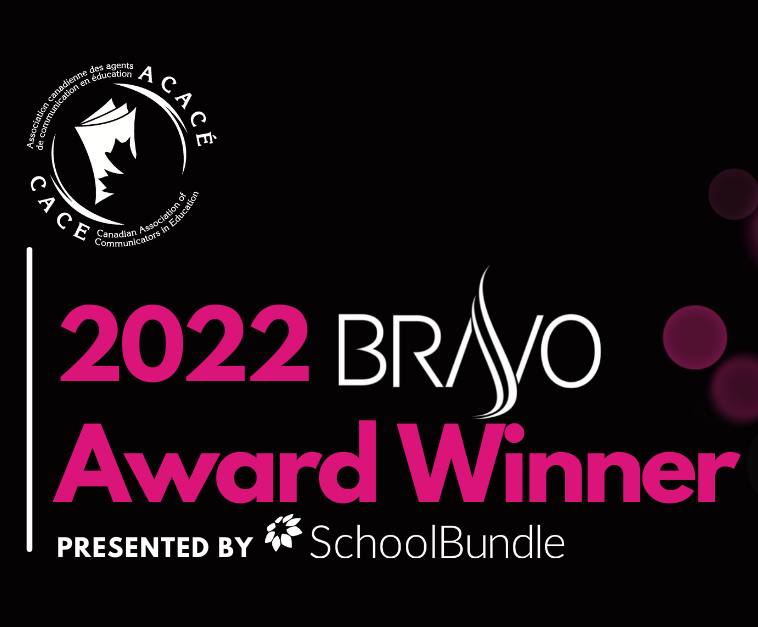 On Monday, October 24, the 2022 BRAVO! Awards Gala hosted by the Canadian Association of Communicators in Education (CACE) were held.  SD6 won an Award of Merit for the district and schools website redesign project that was launched in January 2022.
The CACE BRAVO! Awards are the only Canada-wide awards program specifically designed to recognize excellence in school board communications. CACE recognizes and honours exemplary work in all aspects of school public relations, communications, marketing and engagement through the BRAVO! Awards Program each year.
Background
In 2020, the Board of Education and the senior team revisited the mission, vision, and values and identified new websites as one of the goals to promote the work of the Board of Education, SD6, and the news, activities, and educational opportunities provided in the schools and through the Rocky Mountain International Student Program. 
The District engaged a graphic designer to develop an updated visual identity - logo, font, colour scheme, and icons which were to be used on the new website and with other communication tools.
With the goal identified and the renewed visual identity, the purpose of the website redesign was to modernize SD6 and all the schools' websites, including the back-end content management system, to improve ease of use by content managers' and the dissemination of more timely and relevant information.  SD6 engaged Rally to design their websites.  Rally is a proven website provider in Alberta and SD6 is proud to be the first school district in British Columbia to use them for their website framework.