Posted on Jan 10, 2022
Meetings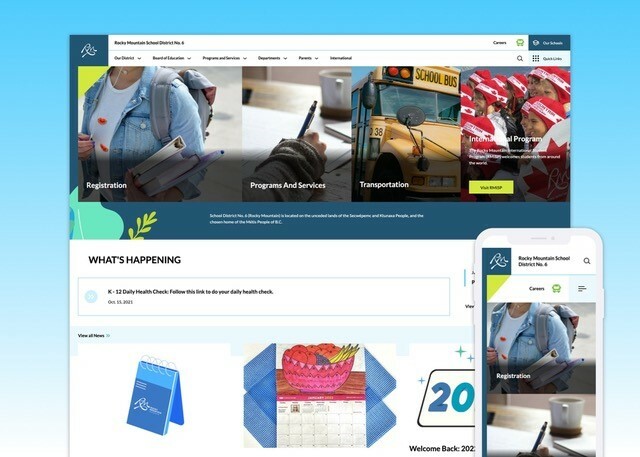 Welcome to our new website! 
We are excited to share with you our new District and School websites.  The new site is designed be an effective communication tool between the District, schools and families.  The new site is more responsive and will provide up to date information about District and school activities.
Our goal is for our new site to be your go to source for up-to-date information.  The site includes access to Board of Education meeting information and public documents; upcoming events; information about services and programs; and a news feed to highlight the excellent work that our students, teachers, and educational partners are doing in our schools and communities.
To find out more information about the functionality of the websites or downloading the apps, visit our resources page