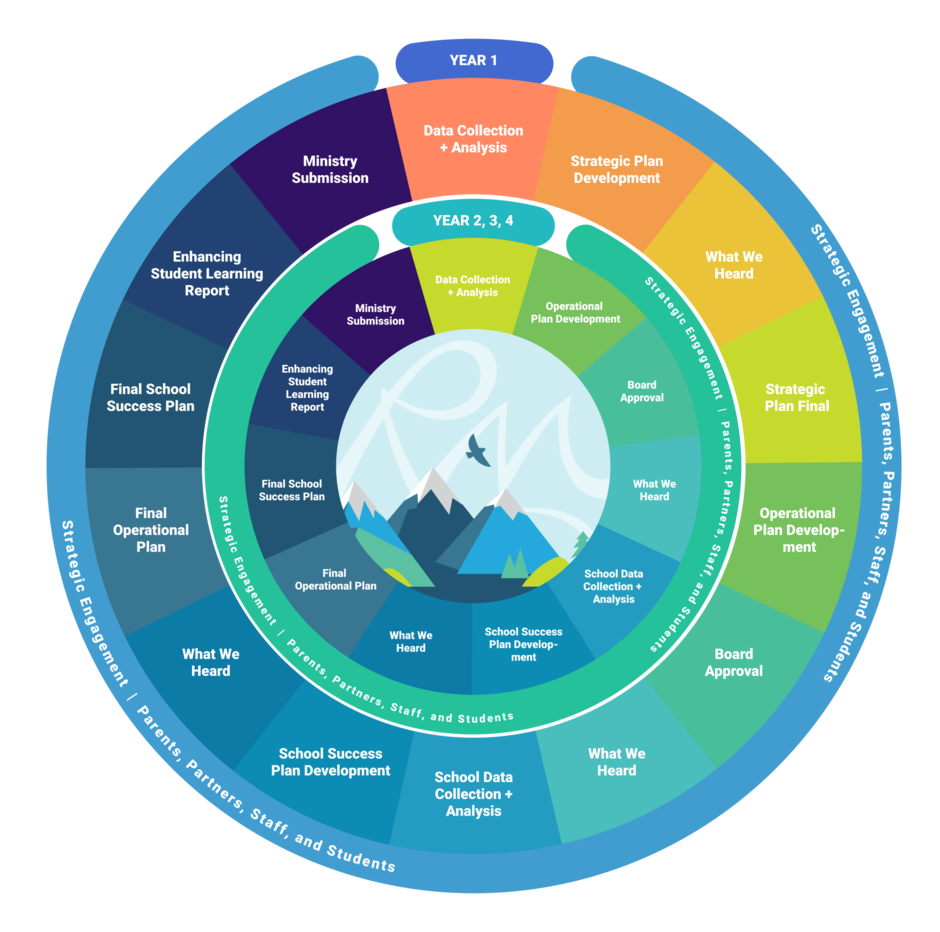 2022-2023 Enhancing Student Learning Reports
Community Engagement Framework
2021-2022 Enhancing Student Learning Report
2023-24 Reporting Cycle
The Framework for Enhancing Student Learning (FESL) brings a formalized approach to the planning and reporting expectations for schools with a focus on enhancing student learning and success. It combines accountability with evidence-informed decision making and system-wide continuous improvement to support equity of outcomes for all students in the provincial K-12 public system.
Each year as part of a continuous improvement cycle, District Administration develops an operational plan that outlines the goals, strategies that will be the focus of the work for the upcoming year.  Using a variety of student data as the foundation for decision making, schools develop school success plans that identifies targets for improving student learning. 
The voices of community partners, parents, students, and staff are critical to the process and input is sought through a variety of engagement activities throughout the year.
The School District is required to submit their reporting by September 30, 2023.
Visit Ministry of Education and Child Care BC for more information.
2024-25 Reporting Cycle
The reporting cycle will begin again in January 2024.  The District and the schools will be hosting engagement sessions in the spring of 2024.  Dates and information will be shared here!
2023-2024 School Success Plans
Schools will be submitting their 2023-2024 Success Plans over the next few weeks.  Check back for your school's plans.
Alexander Park Elementary School
David Thompson Secondary School
J. Alfred Laird Elementary School
Lindsay Park Elementary School
Martin Morigeau Elementary School
Rocky Mountain Alternate Education