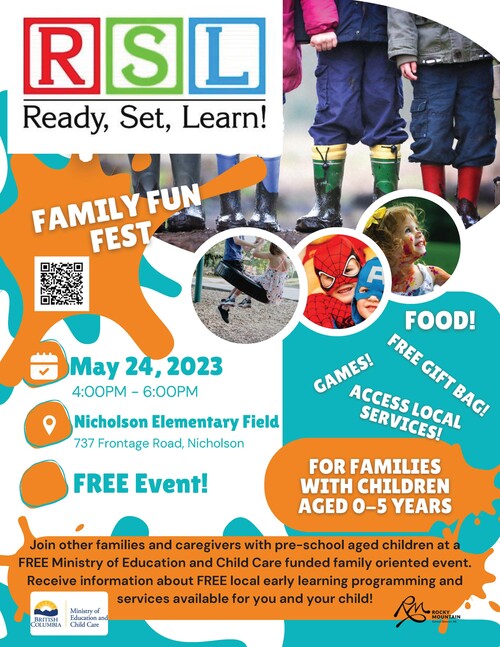 School District No. 6 (Rocky Mountain) is excited to invite families of preschool children 0-5 years of age to Ready, Set, Learn events across the District. These events will provide preschool children 0-5 years of age and their families with FREE resources and community information! There will be free books, games, and pamphlets outlining all of the FREE programs, supports, and opportunities available for families and their preschool children prior to entering Kindergarten. Early Years community partners and Kindergarten school staff will all be available to provide information and answer questions. 
Date: May 24, 2023
Time: 4:00 p.m. - 6 p.m.
Location: Nicholson Elementary School field
For more information about SD6 Early Years programming, check our webpage.