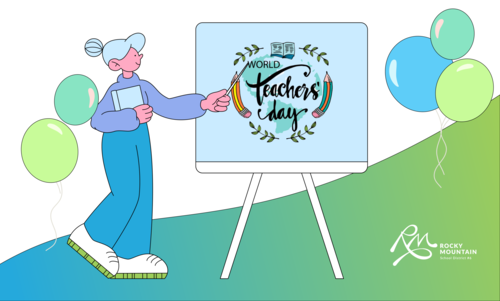 Today is World Teachers' Day!
On October 5, 1966, a special intergovernmental conference was convened by UNESCO in Paris to adopt the recommendations concerning the status of teachers worldwide. The recommendations were made by UNESCO in cooperation with the International Labour Organization. Later, on October 5, 1994, UNESCO proclaimed that the day will be observed as World Teachers' Day every year. 
Please join the Board of Education in applauding our SD6 teachers and educators.  They impact the lives of our students every day and today we thank them.