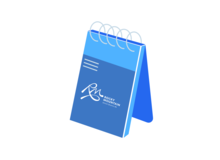 On March 14, 2023, the Board of Education approved the 2023-24 school calendar.
Two changes were made to reflect stakeholder feedback that was received during the 60-day consultation period.  The first change that was requested was to move one of August non-instructional days into the school calendar.  The September 1, 2023 non-instructional day has now been moved to September 25, 2023.  
The District also heard feedback from parents about having multiple days off in a month and the challenges faced for childcare.  Although the District could not accommodate all dates, the February non-instructional day that was originally proposed on February 12, 2024 has now been moved to February 20, 2024.  Despite having a four-day interruption in instruction, this will now allow families an extra day on the Family Day long weekend.
National Day for Truth and Reconciliation, which occurs annually on September 30, became a provincial statutory holiday in British Columbia this year.  The statutory holiday will be observed on October 2, 2023.