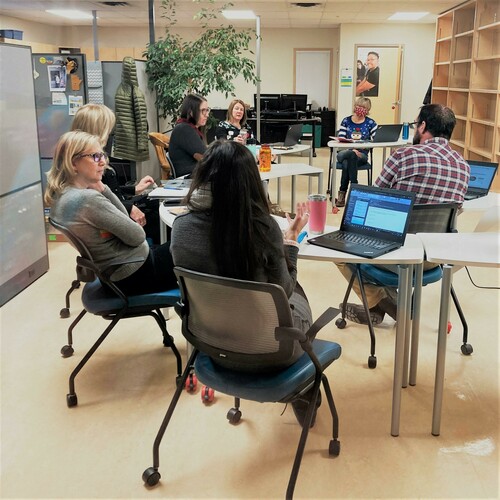 During the 2020-2021 school year, the Board of Education developed a three year strategic plan. In order to advance the objectives of the strategic plan, it was decided to add five district vice principals (DVP) to support key areas of the plan: literacy, numeracy, equity and inclusion, early learning, and learning support services.
The district vice principals are:
Barb Carriere – District Vice Principal Literacy
Kristin Insull – District Vice Principal Numeracy
Jenna Jasek – District Vice Principal Indigenous Education and Equity
Crystal McLeod – District Vice Principal Early Learning
Kari Mason – District Vice Principal Learning Support Services
The DVPs work as team of leaders to support schools in advancing learning in specialized areas throughout the District. They began this work by examining each school plan to identify areas where the DVP could support the principal in realizing the objectives in the school success plan.  From this process, a number of district objectives lead by our school principals in partnership with the DVP are already underway.
Early indications show that the DVPs are a welcomed additional resource for principals and teachers alike. Given the early momentum that each of the DVPs has created, it endorses the decision to make this additional investment in support of student learning. Over the next several months we will be highlighting the work of each of them.