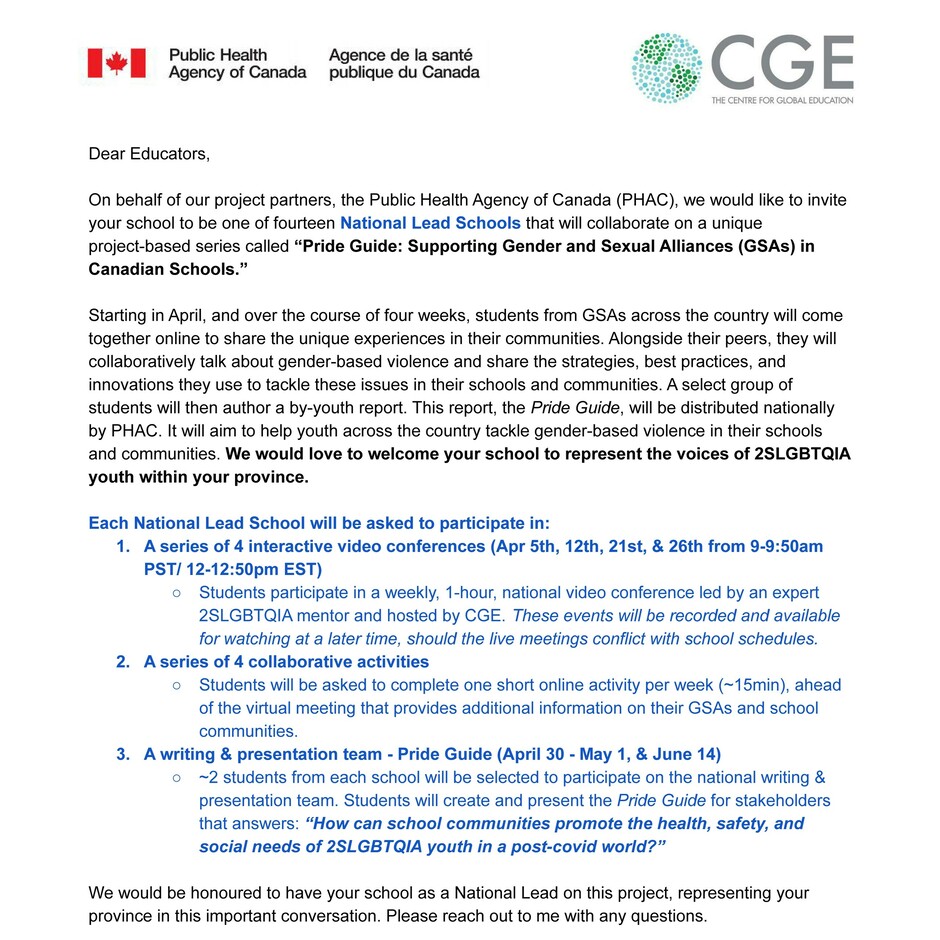 The Selkirk GSA (Gender and Sexual Alliances) was selected by the Public Health Agency of Canada to be one of fourteen National Lead Schools to work on a series called "Pride Guide: Supporting Gender and Sexual Alliances (GSAs) in Canadian Schools.
The Selkirk GSA will participate in a series of four interactive video conferences, four collaborative activities, and two students from Selkirk will also be selected to participate in a national writing and presentation team.  
Congratulations to the Selkirk GSA!