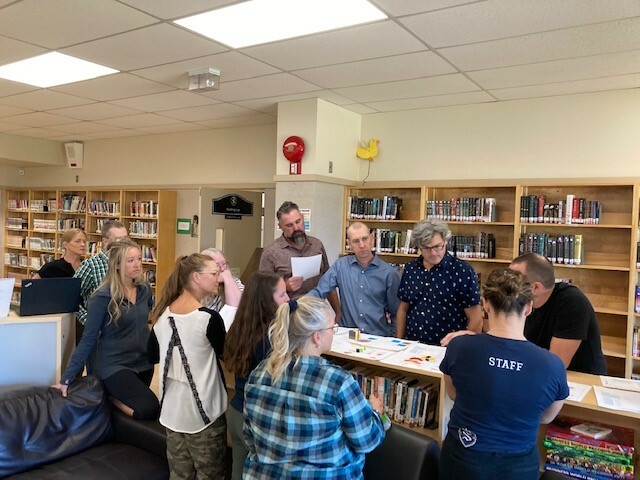 SD6's third priority area in its strategic plan is excellence in teaching and leadership. Professional development opportunities delivered at staff meetings are an example of SD6 meeting this priority area.
Teachers and staff at Selkirk recently collaborated in an assessment exercise during their staff meeting. Teachers, Mike Gruggen, Lena McCuaig, and Ryan Treber, did a brief introduction and then staff had the time to review samples of students' writing, art, and drafting.  They discussed how they would assess it using the marking rubrics and then to review student's self-assessment and the teacher's assessment.
This is a great way to review student achievement and data in an authentic way and to share ideas about assessment practices.
This past Friday, our staff continued their learning by participating in provincial specialist associations' professional development opportunities in their schools and throughout the province.