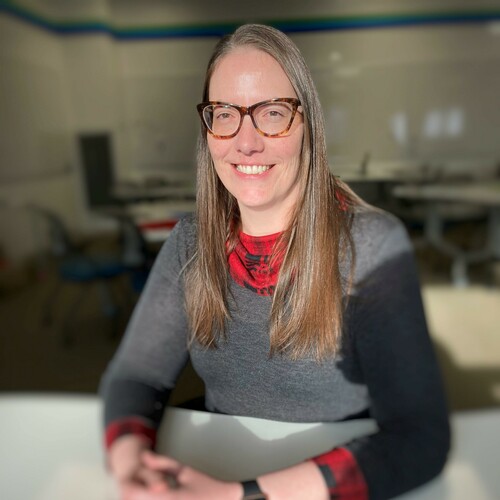 Kristin moved to the Columbia Valley from Winnipeg where she held positions as a secondary mathematics teacher, teacher's union leader, and most recently as Winnipeg School Division's Organizational Development Officer. She is a lifelong learner and has achieved a Master in Mathematics Education, a Bachelor's Degree in Secondary Math Education, and a Bachelor's Degree in Science and French from the University of Manitoba.
Kristin has been very busy in the District.  After analyzing the school success plans, it was identified that there was a lack of available data in numeracy at the Grade 8 and 9 level. Subsequently, Kristin has been working with a group of leaders to develop a numeracy assessment that could be used district wide to fill that gap.  This process has provided opportunities for rich dialogue with school leaders about the nature of numeracy in the District. 
Additionally, she has spent time working with schools on the development and implementation of assessment tasks and the use of disaggregated achievement data to plan for teaching and learning.  In the new year, a secondary numeracy team will hit the ground running, complementing the successful numeracy team that has been operating in the District for a number of years. 
Kristin has created a great website to support numeracy work in the District.